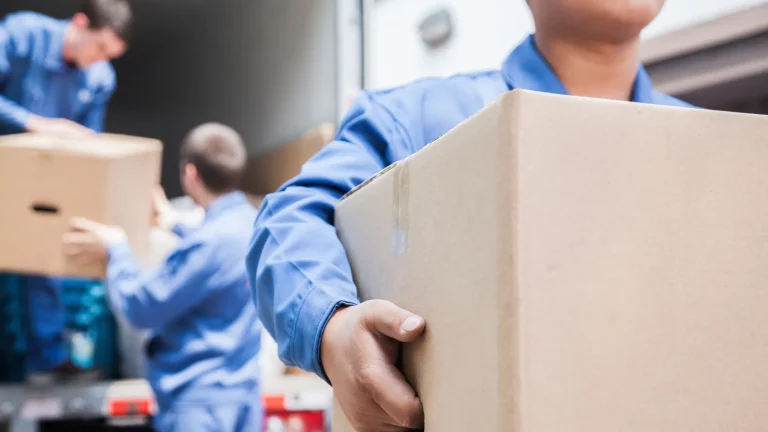 Moving can be a daunting task, but enlisting the services of a professional moving company can significantly alleviate the stress. An essential factor in hiring a moving company is understanding the amount of notice they require. Often, individuals underestimate the time needed to properly plan and execute a successful move. Neglecting to provide adequate notice to a moving company can lead to added stress and potential delays.
In this article, we'll deal with the question, "How much notice does a moving company need?" and walk you through a moving plan that can effectively make a smooth and stress-free move.
The Significance of Proper Notice
In this comprehensive guide, we will delve into the various aspects that influence the notice duration a moving company necessitates. Recognizing the importance of sufficient notice, we'll also explore the advantages of early planning. These advantages encompass securing preferred moving dates and ensuring the availability of your chosen moving company months in advance. Our objective is to furnish valuable insights to streamline your moving preparations, ensuring a smooth transition and eliminating last-minute surprises.
Understanding Moving Company Timelines: Booking and Expectations
When it comes to engaging removal companies, timing plays a pivotal role. Familiarizing yourself with the mandatory advanced notice period and the associated procedures can profoundly impact your relocation experience. Grasping the timeline for booking and knowing what to anticipate are crucial components for a successful move.
First and foremost, it's crucial to note that reputable moving companies generally require a minimum of two weeks' notice before your desired move date. This timeframe allows them to organize their staff, arrange supplies, and coordinate logistics with other clients. Furthermore, it offers them the opportunity to assess the extent of the required tasks, enabling them to provide an accurate service quote.
Following the initial stages, you'll receive an accurate estimate from your preferred movers detailing the costs for the services rendered. This quotation should encompass a breakdown of the items being moved, along with any potential additional costs, such as packing fees or long-distance travel expenses, if applicable. Upon accepting the quote or engaging in negotiations, a deposit, typically ranging from 20% to 50%, will be requested before the commencement of work. Once both parties have endorsed all necessary documents and the payment has been processed, your moving day is set.
By adhering to these preparatory measures, you can rest assured that your moving day will unfold seamlessly, mitigating stress during what can already be a challenging experience. Adequate preparation involves setting realistic timelines, ensuring everyone involved comprehends their responsibilities, and contributing to a well-coordinated plan.
Preparing for the Move: Effective Planning and Timely Deadlines
Effective planning forms the cornerstone of a successful move. A comprehensive grasp of the exact timing of your scheduled move and the essential preparatory time required is vital to facilitate a smooth transition. Providing ample notice can be the differentiating factor between a stress-free move and a tumultuous one.
It's advisable to extend a minimum of fourteen days' notice to your selected moving company before your intended moving date. This timeframe affords the moving company the necessary window to make adequate preparations. The magnitude of your move and the specific services you require can influence the necessary notice period. Prompt and clear communication ensures tailored service that aligns with your unique needs.
Furthermore, it's imperative to establish realistic timelines for yourself. Avoid overestimating what can be accomplished in a single day or underestimating the duration of certain tasks. This approach will ensure a smooth moving day experience, preventing unwarranted delays or complications as you transition into your new residence.
By heeding these guidelines for move preparation—offering sufficient notice and establishing feasible deadlines—you position yourself for a seamless and hitch-free moving journey.
Hiring a Professional Mover: Selecting Suitable Services
Engaging a professional moving company involves a multifaceted decision-making process. Critical considerations include the notice duration required for the provision of services and the selection of services that align with your unique needs. Allowing plenty of time for your choice of movers is vital, as a rushed consultation could impede the flawless execution of your move. Opting for services that cater to your specific requirements significantly influences your moving experience's cost and quality.
To make an informed decision when evaluating potential movers, it's advisable to aim for a minimum of two weeks' notice before your planned move date. This timeframe grants removal companies adequate extra time to meticulously plan all aspects of your move, encompassing necessary packing materials and any specialized requirements like storage or transportation arrangements. Furthermore, it's essential to scrutinize the range of services each company offers before finalizing your choice. Some companies provide comprehensive full-service moves, managing every aspect, while others offer basic transportation with limited additional assistance.
Effective communication is paramount when collaborating with reputable movers. Ensuring mutual clarity regarding the required tasks in advance eliminates misunderstandings, thereby facilitating a smooth transition on the appointed day.
Conclusion
Conducting thorough research into various removal companies is a prudent approach to identifying the best fit for your budget and specific needs. Adequate planning is the key to avoiding unexpected setbacks or missed deadlines. If the prospect of packing all your belongings overwhelms you, consider entrusting the task to a professional mover. They possess the expertise to ensure the safe and efficient transportation of your possessions to their destination.
Stay Ahead of Your Move with Gorilla Moves!
Planning a move and unsure about the notice period for your moving company? Let Gorilla Moves guide you to a worry-free move! Our dedicated professionals provide insights into how much notice a moving company truly requires. Don't let moving stress you out – choose Gorilla Moves for a smooth transition to your new home. Call us now!
FAQs
How much advance notice should I provide to a moving company?
Giving a moving company at least two weeks' notice before your desired move date is generally recommended. This timeframe allows them to adequately prepare and plan for your move.
What happens if I don't give enough notice to a moving company?
Failing to provide sufficient notice to a moving company can lead to added stress and potential delays. Adequate notice ensures that the company can allocate resources and coordinate logistics effectively.
Can I book a moving company on short notice?
While it's possible to book a moving company on shorter notice, it's advisable to provide at least two weeks' notice to ensure smoother logistics and better availability.
How does early notice benefit my moving experience?
The early notice offers several benefits, including securing your preferred move dates, ensuring the availability of your chosen moving company, and allowing ample time for proper planning.
Does the notice period vary based on the size of the move?
Yes, the notice period may vary depending on the scale of your move and the specific services you require. Larger moves with more complex requirements may necessitate a longer notice period for effective planning.